History
WWPS has been entertaining adults and children since 1945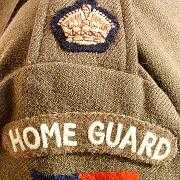 The West Wickham Pantomime Society has its roots with the Home Guard who decided in 1945 to stage a Pantomime in aid of local children's charities. When the Home Guard was disbanded the annual pantomime had already become something of an institution, so the Society was formed and was bequeathed the residual funds and equipment.
Since then it has maintained the tradition of staging a Pantomime in West Wickham, supplementing this later with a variety show in the summer. This has remained the format of the society's productions each year. Since its foundation the society has performed at the Wickham Hall, West Wickham. So close has our association been that when the halls were facing financial ruin the Society mounted a rescue package to keep the halls functioning. The Wickham Hall makes continuing improvement to the facilities for the Society and other hall users alike. Improvement in our storage facilities now means all aspects of our productions are housed under one roof.
Previous pantomimes
(click on the programmes to enlarge)
Where indicated, more archive information is available.
(click on the programme covers to enlarge)