We perform an annual pantomime in January each year donating profits to charities and other local good causes.
We have our roots in the Home Guard who decided in 1945 to stage a pantomime in aid of local children's charities. After they were disbanded, WWPS was formed and has produced a show almost every year since 1947.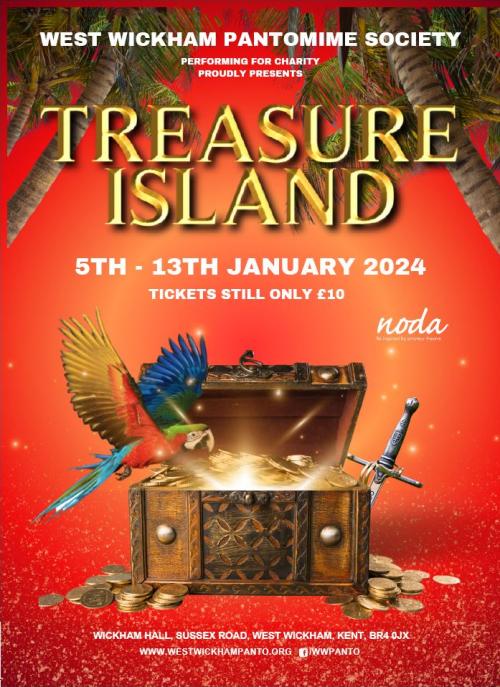 WHAT IS A RELAXED PERFORMANCE?
A relaxed performance is a performance that has been adapted in particular ways which make it more accessible for a range of potential audience members, including autistic audiences, as well as audience members with sensory or communication conditions or learning disabilities.
In a relaxed performance, the intensity of sound and lighting in a performance is reduced to avoid the risk of overwhelm. The etiquette of the hall is "relaxed" so that audience members can feel more free to move around, make noise, behave in non-normative ways, and generally react to the performance as they please. Certain information about the pantomime is provided well in advance, so that audience members can attend with a greater sense of confidence and certainty.
The Box Office opens on 9th October 2023
If you would like to be reminded via e-mail each year as soon as our box office opens,
please click here
---
New Members
If you would like to be on stage or backstage,
please click here to visit our 'Become a member' page for more details
Work Experience
If you would like to gain experience in backstage,
please click here and let us know. This is non-paid experience work.
Gallery
See the Gallery for photos and video clips from our previous productions.
---
Every year we donate our profits to several charities and local good causes.
over the past year we have donated to:
Bromley Brighter Beginnings
Bromley Down Syndrome Support Group
St. Christopher's Hospice
Bromley Mayor's Charities
Friends of Griffins
DEC Turkey Earthquake
For further details of the above charities
and others to which we have donated in the past, please visit this page of our website
Are you interested in raising money for your charity?
Please contact us at charity@westwickhampanto.org
for details of our charity nights.
---
West Wickham Pantomime Society
Wickham Hall
Sussex Road
West Wickham, Kent, BR4 0JX
Map
Copyright © 2010 - West Wickham Pantomime Society
Website design and management by TurnipNet