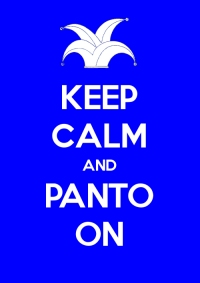 Latest Information
Want to find out what's happening at the Society? Keep checking this page for all the up-to-date news and information
and
Visit the WWPS Facebook Group page
---
Archive Photo Gallery
A large number of show programme scans have now been added to the archive pages courtesy of Ken Graves. The collection is complete from 1977 to date apart from 1979, when a printer's strike prevented a programme from being produced.
If anyone would like to submit more pictures we would be very pleased to feature them in the Archive. Please e-mail to archive@westwickhampanto.org
---
Dates for your diary
Our 2019 production:
'Aladdin' directed by James and Mike Simpson
Rehearsals start 2nd week of September
Show dates: Friday 4th January - Saturday 12th January 2019
Aladdin scenery build-ups
Sunday 23rd September 9am to 4pm
Sunday 14th October 9am to 4pm
Sunday 4th November 9am to 1pm
Sunday 25th November 9am to 1pm
Final Build: Friday 28th December to Monday 31st December
Membership subscriptions were due for renewal on 1st July 2018.
---
Show DVDs
Two DVDs are available of Robin Hood at £5.00 per copy.
(for members only)
Recorded on:
Wednesday 10th January 2018 (Team Marian)
and
Thursday 11th January 2018 (Team Robin)
To order a copy, please e-mail dvds@westwickhampanto.org
stating your name, address and telephone number,
the date of the show and number of copies that you wish to order.
---
RECENT AWARDS
We recently won three awards in the
Noda South-East Awards 2017
for our 2016 production:


Left to right - Mike Simpson, Peter Pan Director; Tony Dunne, Chairman
and James Simpson, Peter Pan Director at the NODA award presentations in July 2017

We have won three awards from the National Operatic and Dramatic Association
for 'Peter Pan' which we performed in January 2016

NODA SE Region
District Accolades of Excellence 2016 - Best Pantomime
Councillors Award for Pantomime - Best Pantomime
South East Region Poster & Programme Competition 2016 - Best Basic Programme - Runner up
---
Your committee members are:
Chairman: Tony Dunne
Secretary: Suzi Sutherland
Business/Treasurer: Paul Graydon
Publicity: Dave Warsop
Box Office: Brian Drayson
Social Sec.: Michelle Graydon
Social Media: Vicky Kalber
Member W.P.: Vicky Simpson
---
Hall Fire 2007